~Swiss Gown~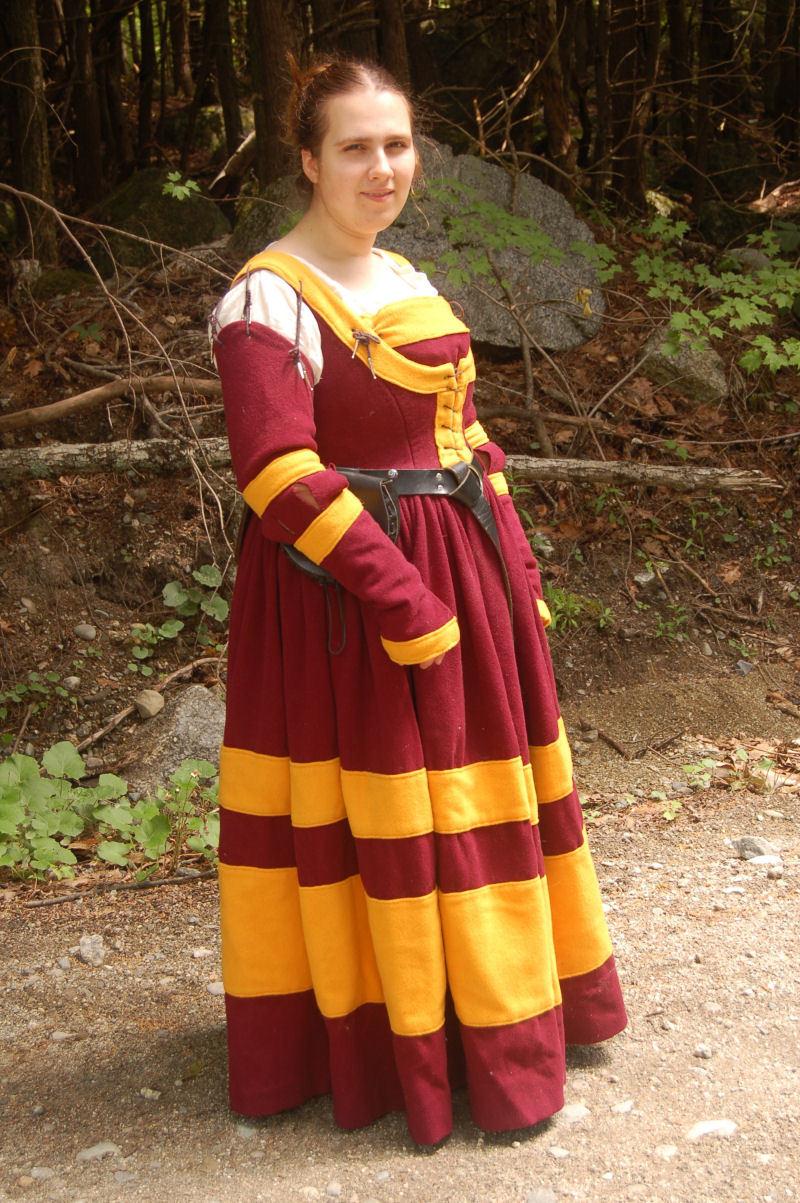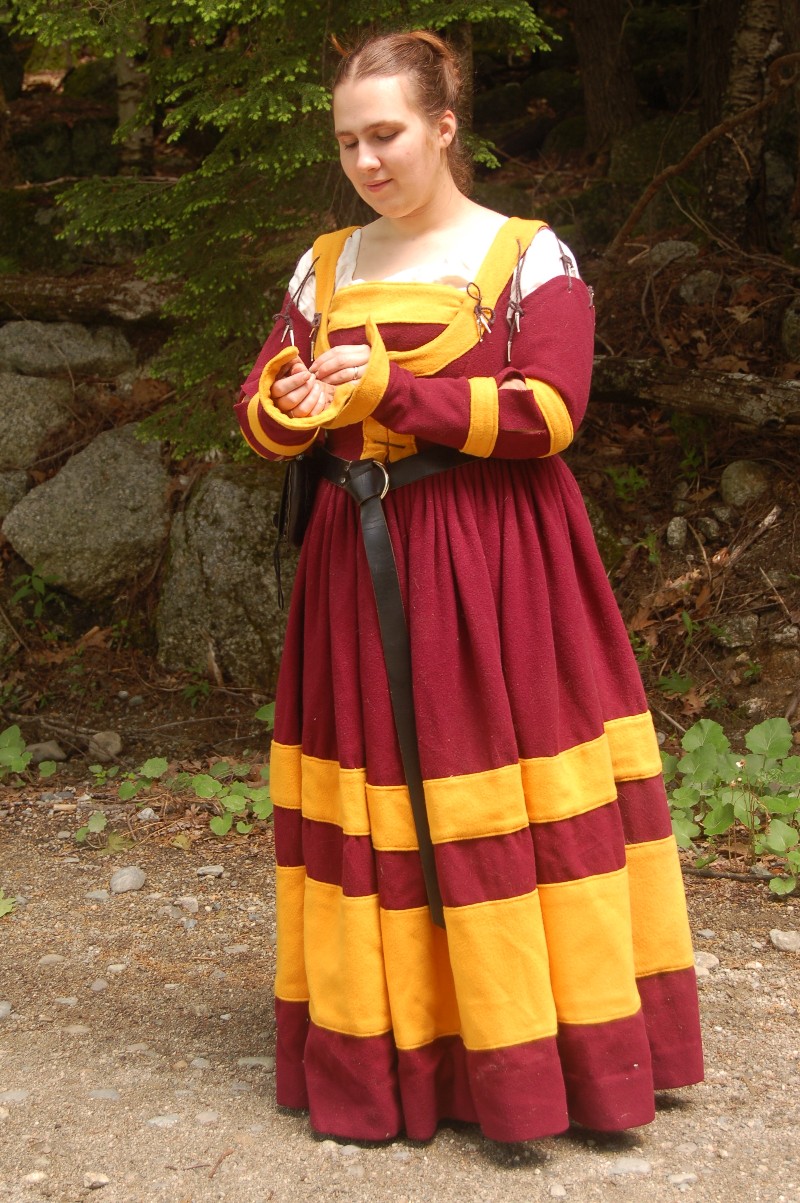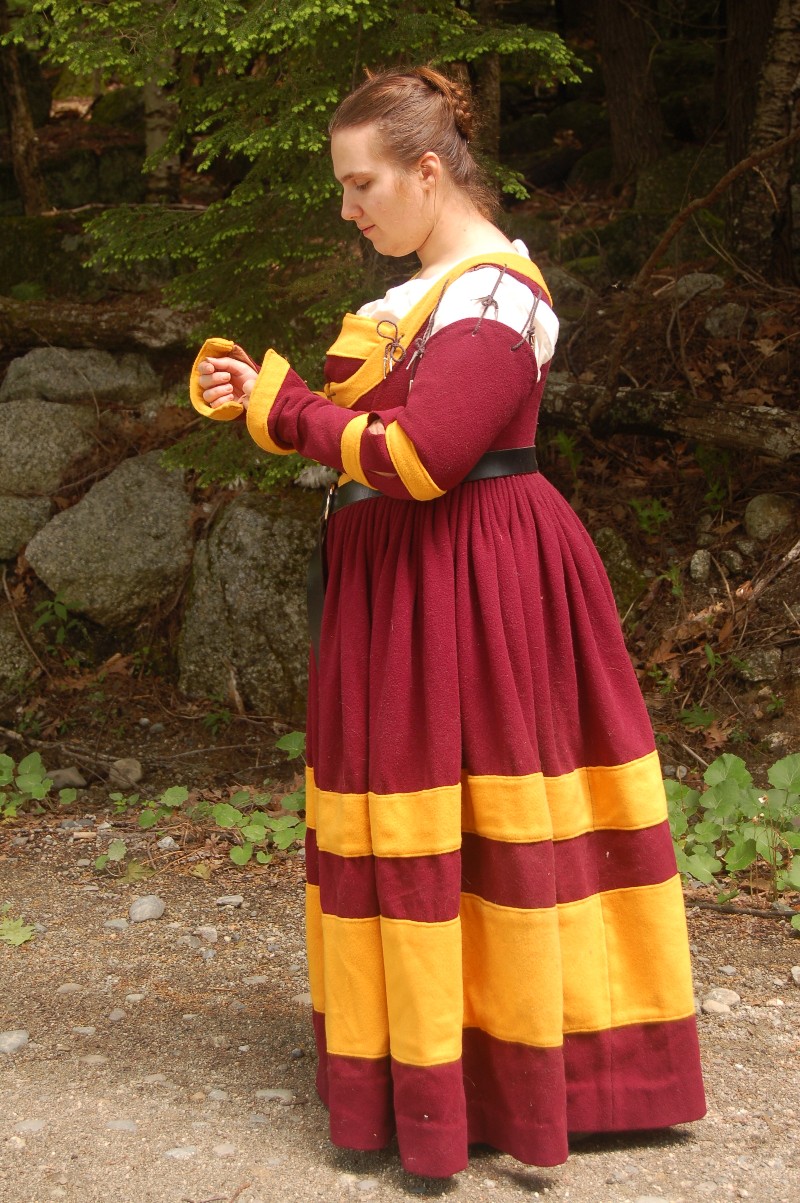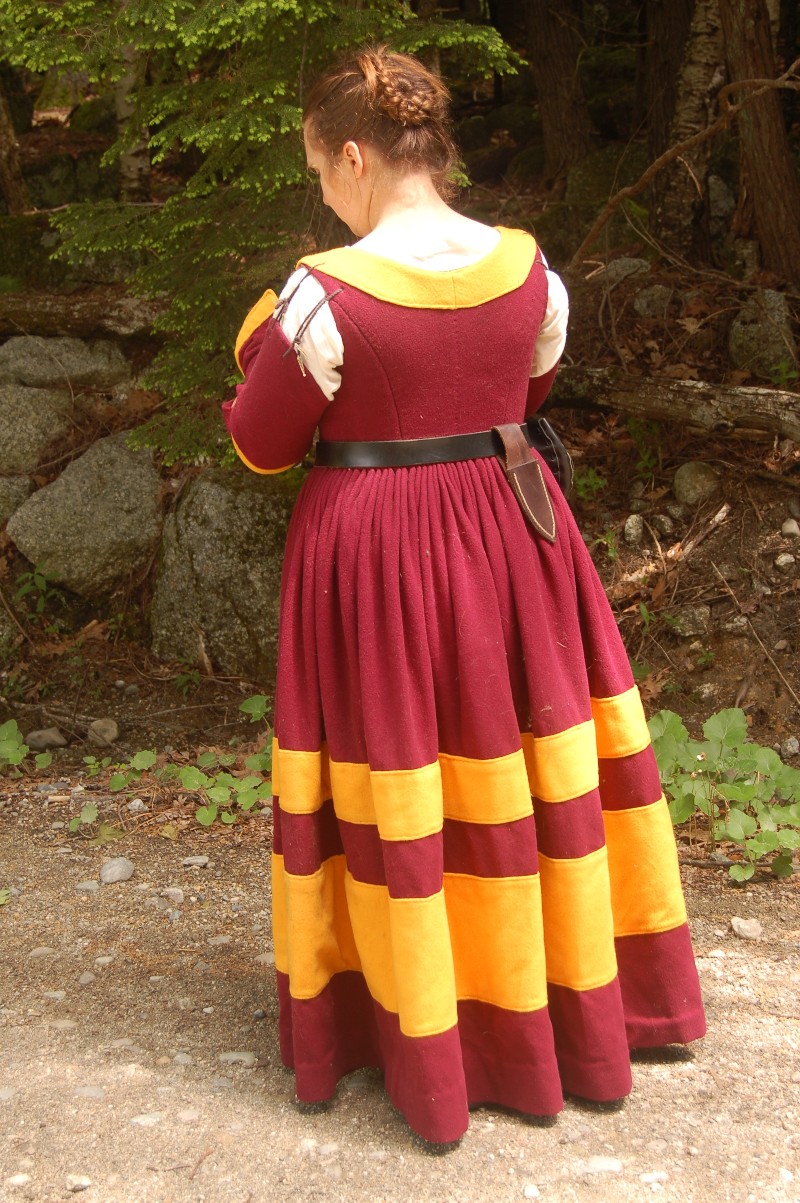 I started making this gown in January of 2008, and after a few breaks to either sew nothing or make Matt's Laurel cloak, I finished it in June of 2009. It is made of wool lined with linen interlined with linen canvas. To minimize the underbust creases I found in the blue gown, I sewed hemp cord into the interlining in a few places on the front and side panels. As reference, I used images from a book about the book Theurdank and an image by Niklaus Manuel Deutch found in the Osprey Landsknecht book. Images will be posted shortly. The entire dress is handsewn. The skirt is made with cartridge pleats; my first attempt. The pleating was much faster and easier than anticipated. The guards are appliqued with the edges folded under and attached with a backstitch. I sewed a pocket into the brustfleck -although I have no evidence for it I have dropped things I have stuck into my bodice in less well-fitting gowns and I didn't want to risk losing my car keys or other items I might put there.
Although I always wear the brustfleck, I chose to take photos of me wearing the dress without it to show how the dress fits and stays up without that panel. I believe part of why it stays on my shoulders is the height of the back of the bodice. My green gown always falls off the shoulders, and I felt a higher back would keep it on. My shoulders are rather sloped, so the back of the gown really holds it on.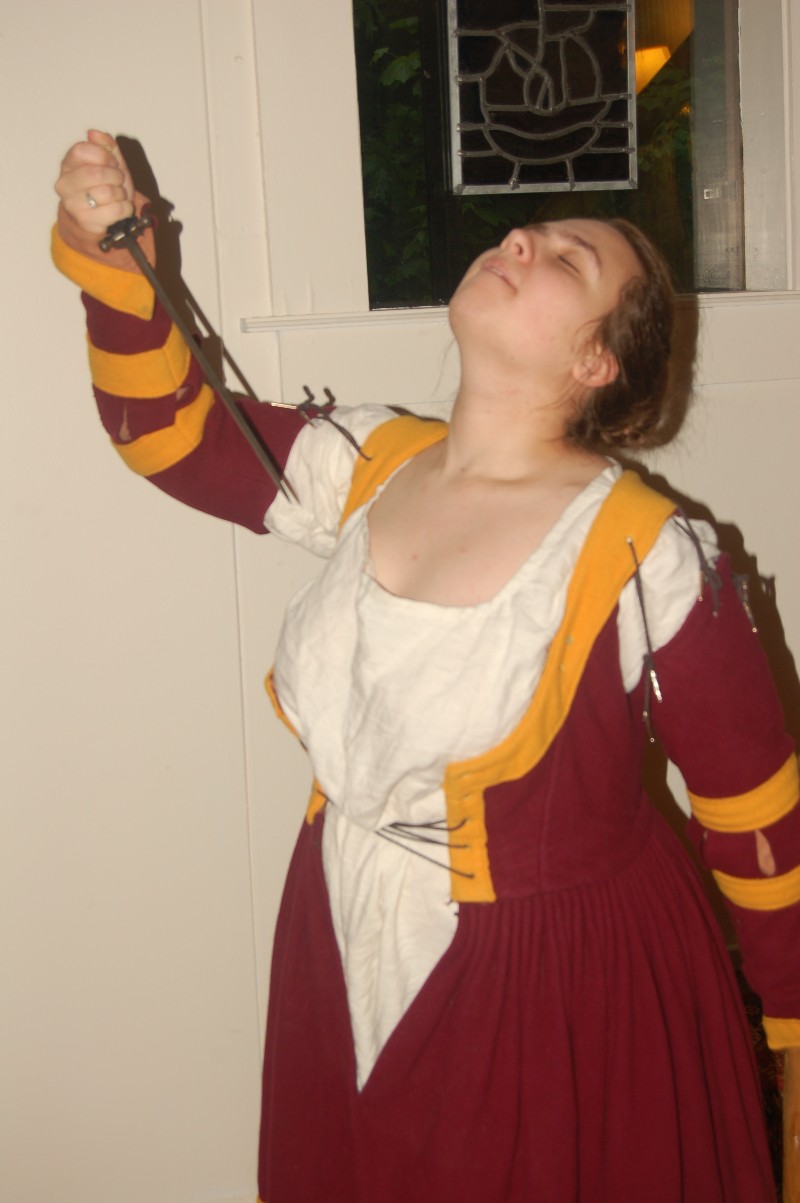 This last picture is our quick interpretation of "The Suicide of Lucretia", to demonstrate several things which people have wondered about with this and similar styles of gowns. The positioning shows that there is a pretty good range of movement, even with the small armholes; and even with the lacing mostly undone (as undone as is needed to get in and out of the gown), the shoulders still stay in place fairly well.